Napa Wine Tour Driver | Licensed by TCP #31148 B
License & Insurance Information
Go to Passenger Carriers Click on the blue link that says "

Search for a list of  other Companies to see if they are licensed

"
Type in Carrier ID:  31148 .  Type in NAPA WINE TOUR DRIVER then from the dropdown men click on Napa County and 

Click on Submit and our information will pop up. Our license and insurance is there also. Our Drug Program certificate below
While you are hear I have a question to ask you
 Will you know who is driving your car around for you or are they licensed drive for one.? Do they have a criminal record? Just because a Designated Driver tells you they have a Drivers License, it does not mean it is a valid drivers license. Ask for a current print out of their drivers license from the individual before you hire them. Offer too even pay for it. If the person declines too get a print out it speaks volumes.
We are not saying that all designated drivers are bad. Most a really great drivers and really nice people. But! There are a few bad apples. If an non TCP unlicensed driver gets in a wreck with you car or rental car you possibly could be left holding the bag and could possible be a financial nightmare. Ask yourself " What am I Saving"
Basicly what we are saying is to hire a Licensed TCP Carrier by the Great State of California. CPUC says it is a requirement.
Companies with a California TCP license, have submitted all the information required to be a legal Entity. If their is a change in their drivers license status it will reflect here by a possibly losing their TCP License. All TCP License holders are required to keep their insurance current or there TCP License is suspended.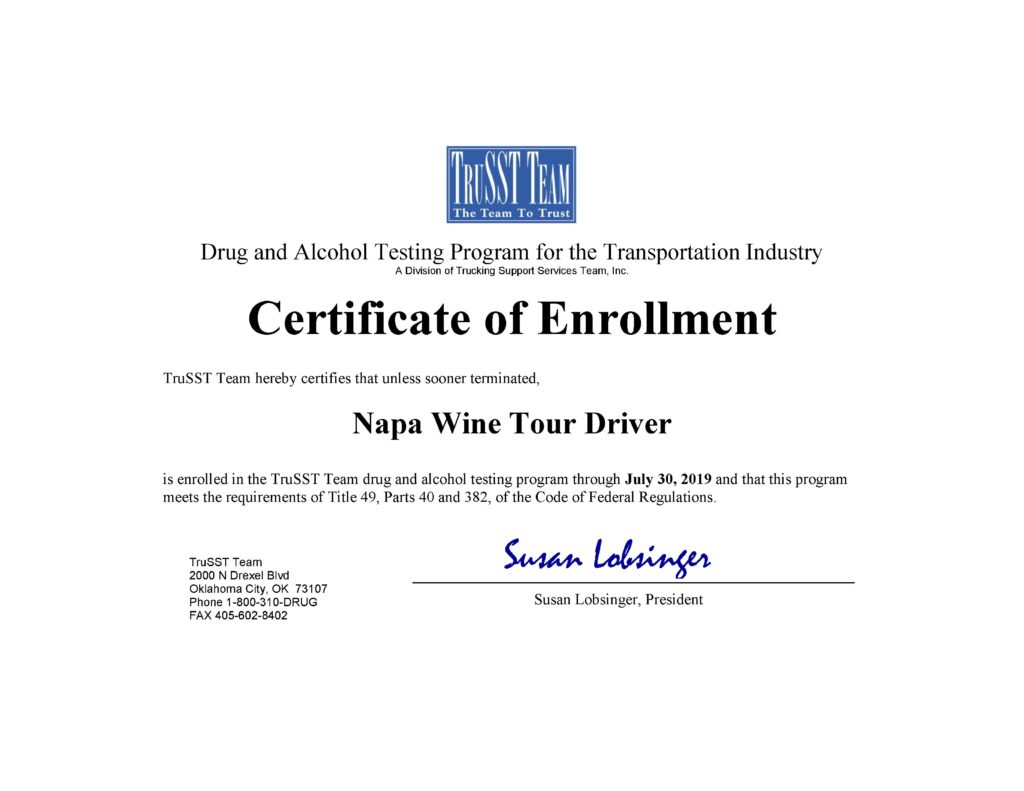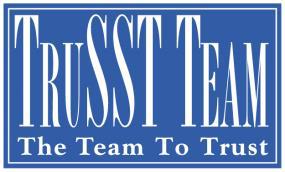 DRUG TESTING COMPANY WE USE EVERY YEAR