Thank you for coming to our Mom & Pop Driving Company. If you have your own vehicle in Napa or town of Sonoma,  it is $40 AN HOUR credit card or $35 an hour cash for Designated Drivers driving your car only! 6 Hour Minimum. Click the Keys Please to get a Designated Driver.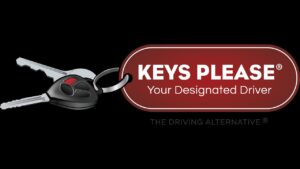 OR

DO YOU NEED A VEHICLE,  CLICK ON

OUR VEHICLES
For up to 9 guests we have a Ford Sprinter Type vehicle. For fun it has Karaoke on Board the Ford Sprinter Type Van. 
We also have a Ford Flex SUV and a Toyota Sienna are used for Napa Sonoma Wine Tours or Airport Transportation! Call Now 707-294-0007 
We work with 2 other companies. Tim's Terroir Tours & Dugway Tours
Click the black button below for SUV - Sprinter Van - Limo - Service only. Free itineraries & more!
Learn More about some of our favorite places in Napa
Fill out our contact page and get a free wine tasting maps and let us know what you're interested in when you book. Also you will see videos of a few of our favorite wineries to visit.
Buzz is who you need to call for all your transportation needs in Napa & Sonoma valley. I've used his service on several occasions over the years & its flat out superior over the rest. Buzz will book your reservations and will provide the most desirable suggestions. Buzz will make you laugh all day. Buzz will provide everything needed for a great time & save you lots of money on hidden charges.
In addition to learning some invaluable insight on the workings of Napa Valley as a community….Buzz also shares a unique perspective on all things wine. A professional driver and a company that makes customers feel like they have been treated like gold!
If you are looking for some awesome, knowledgeable people to work with, these are the guys I highly recommend. Their friendliness and result-driven approach are what I love about them.
My husband and I hired Buzz to drive us while we were in Napa for our honeymoon this June.  This was our first trip to wine country so we were unfamiliar with how to get around and knew hiring a driver would make for the best experience.  
We came upon Buzz's website and were delighted when he said he was available during the time of our visit.  He was friendly from the start and very helpful.  He picked us up at our hotel each day and drove our Enterprise rental car.  In between the wine tours we had set up, he helped recommend other wineries that he knew we would be fun and that we could pop into easily.  
The first day, Buzz offered to pick our lunch up for us at Oakville Grocery and took us to a great picnic spot overlooking the valley…priceless!  Having Buzz to drive us made the trip even more perfect.  It honestly could not have worked out any better.  He even took us to dinner and would stay out as late as we requested with a great attitude.  We really appreciated his helpful spirit and knowledgeable recommendations.  
Of course being on our honeymoon anywhere would have been awesome to visit, but having Buzz just made everything go seamlessly and helped allow us to relax and enjoy the trip without worrying about logistics.  We highly recommend Buzz and his services and will definitely call him again the next time we are in the Napa area!  
He is extremely friendly and always makes you feel at home. His vast knowledge of the wine industry and Napa area make his service even better.  He gave us lots of insight that we wouldn't have gotten driving ourselves.  As another review said, you really feel like Buzz is an old friend that you haven't seen in awhile.  We had a blast!  Thanks again, Buzz!
We originally scheduled Buzz as our driver on April 18th but due to an injury, he sent his wife Joy.  Joy was fantastic!  She was professional, knowledgable and put up with 2 forty something wine drinking women.  She met us at our hotel 10 minutes prior to our departure and had a list of vineyards based on what I had told Buzz was our criteria which was very helpful. We did some of them but then made a few changes based on what we saw when we were driving around and it worked out great.  Joy had bottled water for us and was just a pleasure to spend our day with her. She offered to pick up lunch for us as well.  I would text her as we were getting ready to leave a tasting room just so she knew we were leaving (not so she had to meet us out front but just to give her some warning) and then she would be right out front opening the doors for us.  We told her she did not have to do that for us but she kept doing it anyway.  I would use this service again from Buzz and Joy and certainly will on my next trip to Napa!  Thank you Buzz and Joy